Why home owners should hire Our Team instead of Selling on their own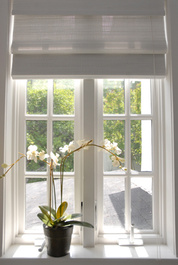 1) Seller would get more $$$ because the Agent is skilled in the negotiation and is knowledgeable on the market value of the properties in their area.
2) With FSBO, Seller takes substantial risks when allowing strangers to come to his home. This is not so in a well organized, well screened system with a Realtor.
3) With FSBO, Seller does a lot of Work. With a Realtor, he just sits back and relaxes and waits for offers.
4) In FSBO, anything can happen to make a Deal-Fell-Through (DFT). With a Realtor, conditions/dates/prices/next-steps are well defined to make sure the deal will materialized.
What if I could put more MONEY in YOUR POCKET than you could. Would it be worth spending some time with me?
The TRUTH about Real Estate Agents and For-Sale-Buy-Owners
1) Sellers have been Employing Real Estate Agents for Over 100 Years!
2) 90% of For-Sale-Buy-Owners List with a Real Estate Agent
3) Real Estate Agents get a HIGHER PRICE IN LESS TIME
Six Reason's that support the Truth:
1) Serious Buyers ONLY shop For-Sale-By-Owner to Save the commission.
This means a Buyer working with a Real Estate Agent has 90% of listings to choose a Home. The Buyer can use the Realtor's Gas, Time and Expertise. Why would a Buyer go with a For-Sale-By-Owner?
TO FORCE THE FOR-SALE-BY-OWNER TO SELL FOR LESS!
2) The LAW of SUPPLY and DEMAND
There are over 20,000 Agents in Toronto who have minimum of 5 Prospective Buyers each. That is a total of 100,000 thousand Buyers Working With Your Realtor! Who is going to Sell Your House Faster and for More?
The answer is clear, Arsen Gulesserian
3) The Difficulty of SEPARATING THE LOOKERS from the BUYERS
National Association of Realtors study found 70% of Buyers have to Sell their Home first before Buying Yours! 11% of people can't afford Your House. 15% prefer to Rent and 4% Ready, Willing and Able.
We know what a Buyer looks like. Our commitment to you is we are Only going to show your home to Buyers Ready, Willing and Able to Buy.
4) THE LONGER IT TAKES TO SELL THE MORE MONEY FOR-SALE-BY-OWNER LOSES.
This is true based on a few facts:.
a) You are Limiting Your Exposure to potential Buyers. There are 100,000 potential Buyers working with Professional Real Estate Agents. Your home is NOT being Exposed to a 100,000 prospective Buyers!
b) The Longer Your Home is For Sale, the more people think there is something wrong with the Property.
c) Because of limited Exposure, For Sale by Owner will most likely end up Selling for lower price. Remember, to generate the highest value price possible for Your Home, means you need to be in a high demand competitive Market.
d) Lack of negotiating skill/experience and missing of pertinent information will often result in a lower selling price, or possible lawsuits.
5) Marketing Services = Exposure = More Prospects = Increased Value of Property (MS=E=P=V+)
Listed are some Tools that Sell Your Property. These tools provide Exposure, Prospects, Increase Value of Your Property and Security. What tools does the For-Sale-By-Owner have compared to Your Realtor?
Our Real Estate Tools Include:
6) 3RD PARTY NEGOTIATING SAVES MONEY!
Can you Negotiate for yourself as well as We Can? The answer is No, and the reasons are as follows:
We are Trained Negotiators. Trained to get you the highest and best value.

We are NOT emotionally involved with your Home

Knowledgeable about Market Value in Your area

Understand the Needs of Both Parties (Buyer & Seller)
My Job is to Work for You! Not the Buyer. There are three important points that push our motivation!
Higher I Sell, more commission I make.

Higher I Sell, the happier you are.

Happier you are, the more Future Business I receive from You and Your Friends