WHY LIST WITH ARSEN?
In today's challenging Real Estate market, your choice of Real Estate Professional does matter! For a greater probability of success you need a dedicated professional, one who can guide you through the process and be counted on to protect your investment! Get to know me, knowledgeable, results-oriented professional.
Whether you are purchasing, selling or wish to investigate the possibilities, I care about your needs and will take the time to provide personal attention and 100% client satisfaction.
I promise to provide the most professional, ethical and informed real estate services in the Industry. My most important assets are honesty and integrity, whereby my clients become my friends.
Arsen understands that presentation is the key to selling your home for the best price in the shortest amount of time. In fact, The National Association of Realtors reports that over 90% of all homebuyers begin their search on the internet. That's why Arsen Property brochures read like a professional magazine, complete with the highest quality design and layout that emphasizes the visual selling-points that set your home apart.
Each photograph bears testimony to the professional quality of the equipment used, including: a variety of multi-angle lenses and HD photography techniques. Every image will receive wide-spread play on ThisHouse.ca MLS, REMAX DIAMOND, REMAX International plus cross linked over 1000 other web sites, addition to newspaper and magazine advertisements. Before potential buyers enter your door, Arsen has created a winning image of your home through high-quality photos and advertisement. Study shows that a buyer or buyer agent looking at your property online will decide in less than 3 seconds whether to book a showing to look at your property.
One of the most Powerful Marketing plan to Sell your Home.
When you list with us we offer the following services to our listings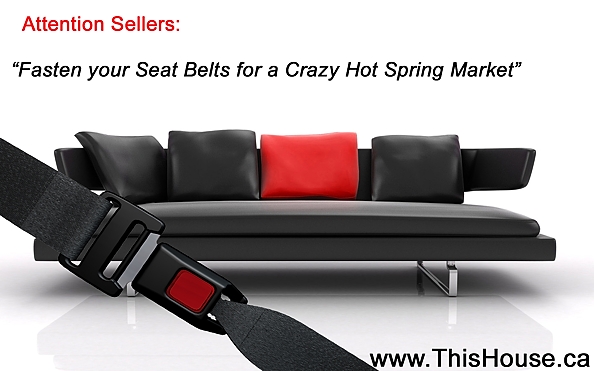 Before High Definition
After High Definition
THE PROCESS
Arsen offers its clients the cutting edge in market strategies through a proven process that includes the exposure of your property to the real estate marketplace through a unique and comprehensive marketing and advertising program.
This comprehensive process begins with a complete market analysis and thorough checklist of repairs and maintenance before listing. Secondly, Arsen coordinates the professional staging of your home hat will complement your home's interior.
With Arsen, the sale of your property extends well beyond a typical MLS showcase. From listing to close, Arsen facilitates every step between the showing and escrow period through a seamless process that includes the following benefits:
Discussing selling points and possible improvements to enhance the value of your home explaining your showing options
Order and review a property profile.
Develop a targeted marketing campaign that maximizes your home's value.
Tour you property from the buyer's standpoint.
Estimating your selling costs
Providing personal relocation services, if needed
Implement marketing activities.
Respond to buyer questions about the property.
Screen-out unqualified buyers.
Negotiate on your behalf with agents and potential buyers.
Presenting and reviewing all written offers
Finalizing the terms of the sale contract
Monitor and mange activities to settlement
And, many other activities to get your house sold for top dollar.
THE EXPERIENCE
Arsen's attention to detail and focus on educating his clients throughout the real estate process has earned him high praise from loyal clients. These are the actual words of those who have trusted Arsen. If this is reflective of what you expect from a real estate professional, then it's time to give Arsen a call.

Sellers Roadmap